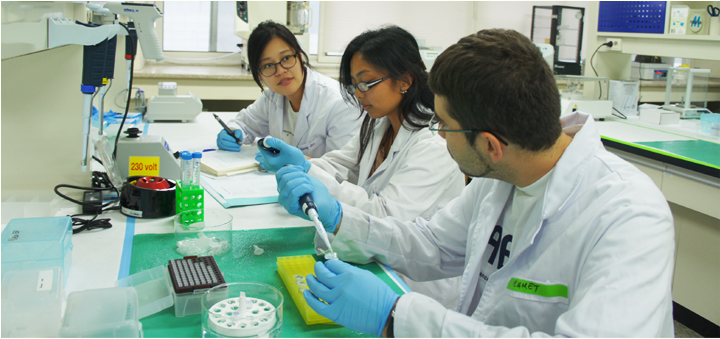 In support of its continuing goal to nurture and develop scientific talent, AGRS offers a variety of programs through which young scientists and engineers can learn more about glycomics and gain crucial scientific and industrial research experience.
The AGRS postdoctoral program offers one-year renewable fellowship appointments in our core research areas: biopharmaceutical analysis, disease markers, Postdoctoral fellows assume research, organizational, and leadership roles within new or ongoing research programs.
Research specialists at AGRS are intensively trained in current analytical methods and technologies. Specialists support ongoing research programs, and work side-by-side with AGRS staff, students, and visiting scientists.
The AGRS internship program provides opportunities for young scientists and scientists-in-training to visit AGRS and work on short research projects of their choosing. Interns, under the supervision of AGRS staff and scientists, gain valuable experience and acquire practical skills within an interactive and dynamic learning environment.